Description
Description

Official Samsung accessory made for the Galaxy S20 Plus
This is an official Samsung product, so it's made to the highest standards with the best quality materials. It is designed specifically for use with the Samsung Galaxy S20 Plus, so offers a perfect fit and does not impede the use of any of the functions including the power and volume buttons, headphone and charging ports rear cameras.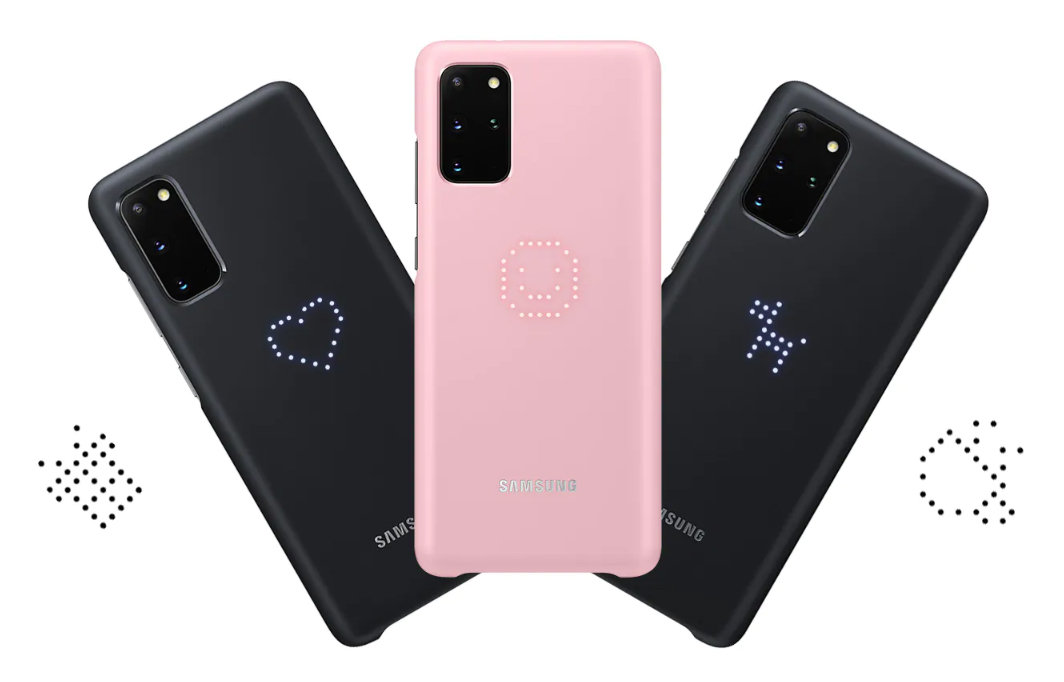 LED Light Mood Features 
When you put your phone face down on a surface, the Smart LED Cover lights up in beautiful, starlight-like patterns with its mood light LED. You can set how long you want it to twinkle for and it'll make everyone stop and watch.
LED Notification Features
The LED lights don't just look pretty, they light up with notification icons when you're getting a call or a text, or your alarm goes off. It even syncs with some other messaging apps so you can stay on top of your chats.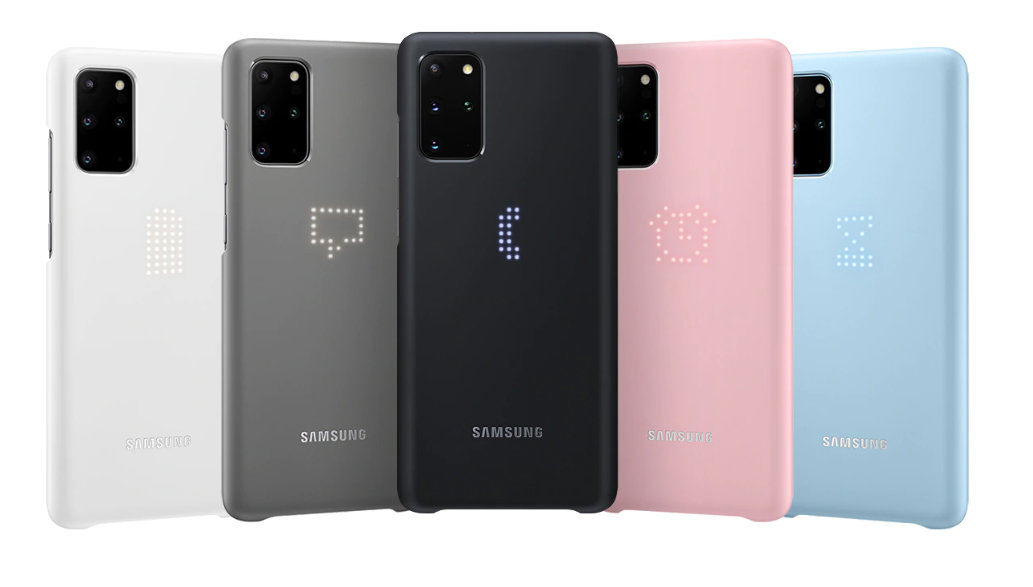 LED Icon Features
When you're taking a photo with the rear camera — like a mirror selfie or a group shot — the cover shows a timer countdown so you don't have to guess when the shutter's going on. Meaning fewer blinks and blurry people, just a Gallery full of shareable shots. If you want to change up the way it glows, you can choose from a variety of icons like a smiley face, heart, animal and others. Your chosen icons will appear when you're taking a mirror selfie or when you put it face down on a table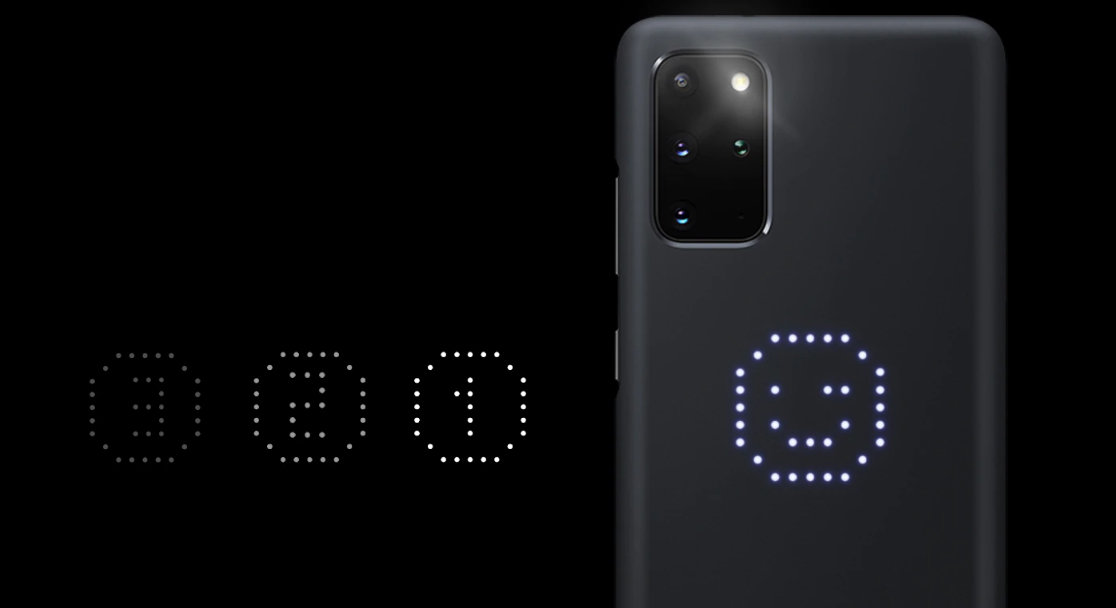 Provides comprehensive protection for your phone 
This cover replaces the back of your device without adding any bulk. The phone is protected from harm without the added thickness and weight.
Edge coating with a premium feel
Featuring a special edge coating on the cover provides a premium finish expected with an official Samsung accessory while also benefiting from enhanced grip.
Slimline and durable construction
Made from high quality materials, this cover will keep your Samsung Galaxy S20 Plus looking good as new. The cover is tough enough to withstand day-to-day punishment without blemishing, so both your phone and cover will remain pristine for longer
Payment & Security
Your payment information is processed securely. We do not store credit card details nor have access to your credit card information.